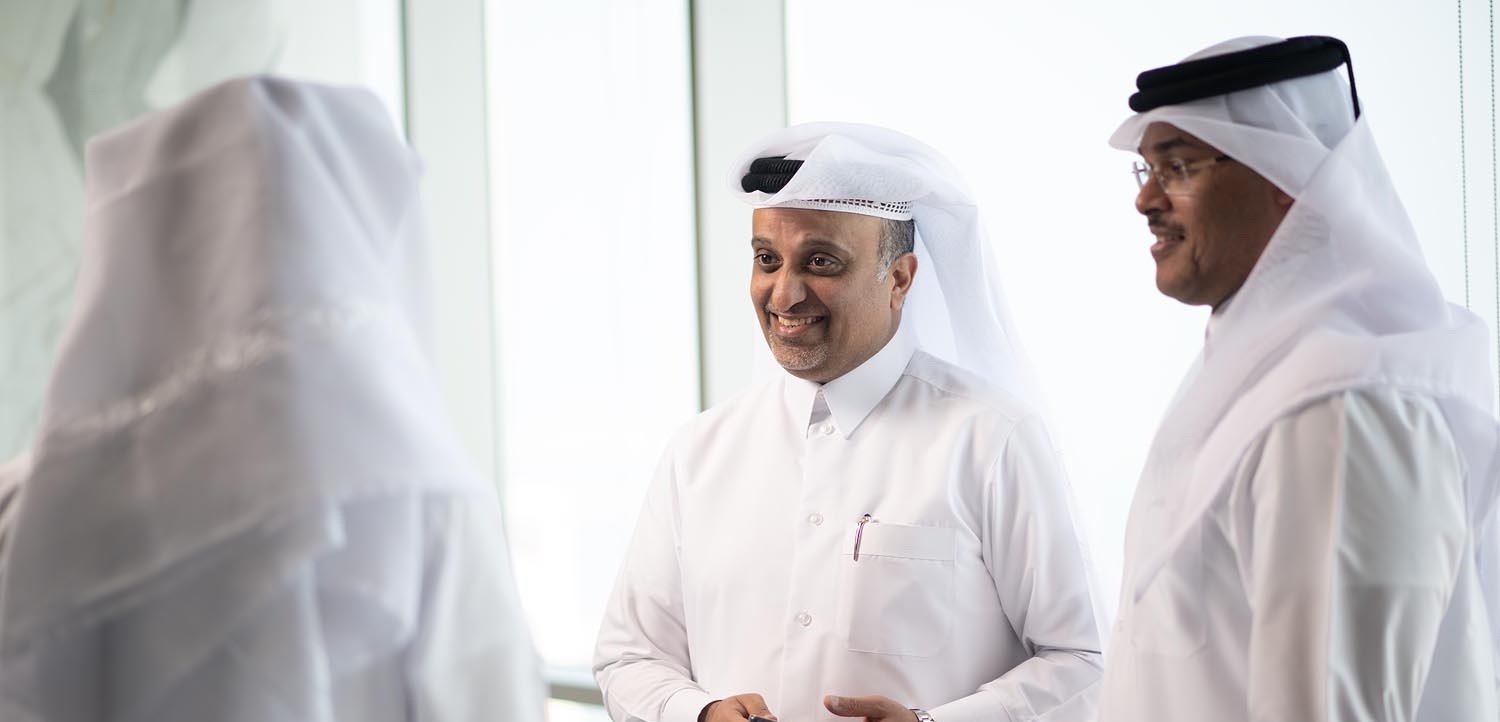 Cash Management
Payable Solutions
If you managed to efficiently use idle cash in the accounts, it can help you develop the working capital management of your company. Through our Payment Solutions, your company can benefit from the prompt transaction processing, detailed statements and guidance to manage daily cash flow and liquidity.
E-Payment Solution
Al Rayan Net for Corporate is a web-based platform that provides a single point of entry to a suite of online transactional services. Our corporate online channel delivers business-critical services to give you the following benefits within the transactional banking:
You're in control
View real-time balances and transactions on your accounts

Flexible administration to manage user's online access and entitlements

Improved security with 128-bit encryption and secure tokens
Flexibility at its best
Access and monitor your account anytime, anywhere with secured web access

Flexibility to add services and users as per your business requirements
High productivity
Access and monitor your account anytime, anywhere with secured web access

Flexibility to add services and users as per your business requirements
Customized Cheque Stationary
Customized Cheques Stationary can grant your company benefits such as increased efficiency in the overall process by integrating and automating cheque printing with your accounts' payable system. You can also capture details of the payments as a record when the cheque is printed. Moreover, we offer customized cheques with company logo and templates as per your specific requirement.
Payroll Solutions
We offer you a user-friendly salary transfer facility that will give you the chance to make the most cost-effective salary transfers, while keeping your existing banking arrangements.
Bulk Payment
This is a convenient, simple and secure way of making regular batch functions such as salary, expenses and supplier payments.
Salary Cards
The Salary Card with Visa Prepaid Payment Card is specially designed for company payments and payroll purposes. For your comfort, we provide you with payroll disbursement to unbanked employees, departmental expenses, travel allowance and online travel related purchases.
You will get to enjoy an array of features and benefits of the Salary Card program, such as:
Access to ATMs and POS
Paperless,cashless automation
Security
Training
Customer service
Enabling cash deposit to Salary Cards with daily limit of QR 55,000
Corporate Cards Solution
Al Rayan Bank's Visa Corporate Cards help you save time and resources with a single account payable solution for purchasing, travel & entertainment, and departmental expenditures. Our Corporate Cards allow your company to streamline expense reporting and control, while providing benefits from significant cash floats, due to billing grace period. It can help lowering the risk of fraud through restricting the card usage on merchant category for more security and control.
For more information, please contact us at cashmanagement@alrayan.com or call your relationship manager.