Fact Sheet
Overview
Masraf Al Rayan (QPSC) ("Bank") was incorporated as a Qatari Shareholding Company under the Qatar Commercial Company Law, on 4th January 2006, and licensed by Qatar Central Bank.
As per its Articles of Association; Masraf Al Rayan is engaged in banking, financing and investing activities in conformity with the principles of Islamic Sharia Laws. Headquartered in Doha, with a fully paid-up capital of QAR 9.3 bn (USD 2.6 bn), Masraf Al Rayan started operations in October 2006.
Masraf Al Rayan is structured into three main business divisions: Retail Banking offers a variety of products and services such as current and saving accounts, time deposit accounts, financing, credit cards; Wholesale Banking offers products and services such as corporate finance & advisory services, financing products, cash management, treasury, trade finance and products and services designed to meet the needs of small and medium enterprises, and Private Banking which offers tailored solutions in the areas of investment planning & asset management, wealth management, credit planning and management.
Masraf Al Rayan has long embraced a strategy to match up new products and services adopting international best practices relying fully on modern technologies, such as Al Rayan online banking, Al Rayan mobile and Al Rayan phone. In addition to providing customers with the experience and convenience through the provision of full banking services, through its 17 branches (including Head Office) backed by a network of 101 ATMs distributed throughout Qatar, all enhanced in harmony with business needs and demographic expansion.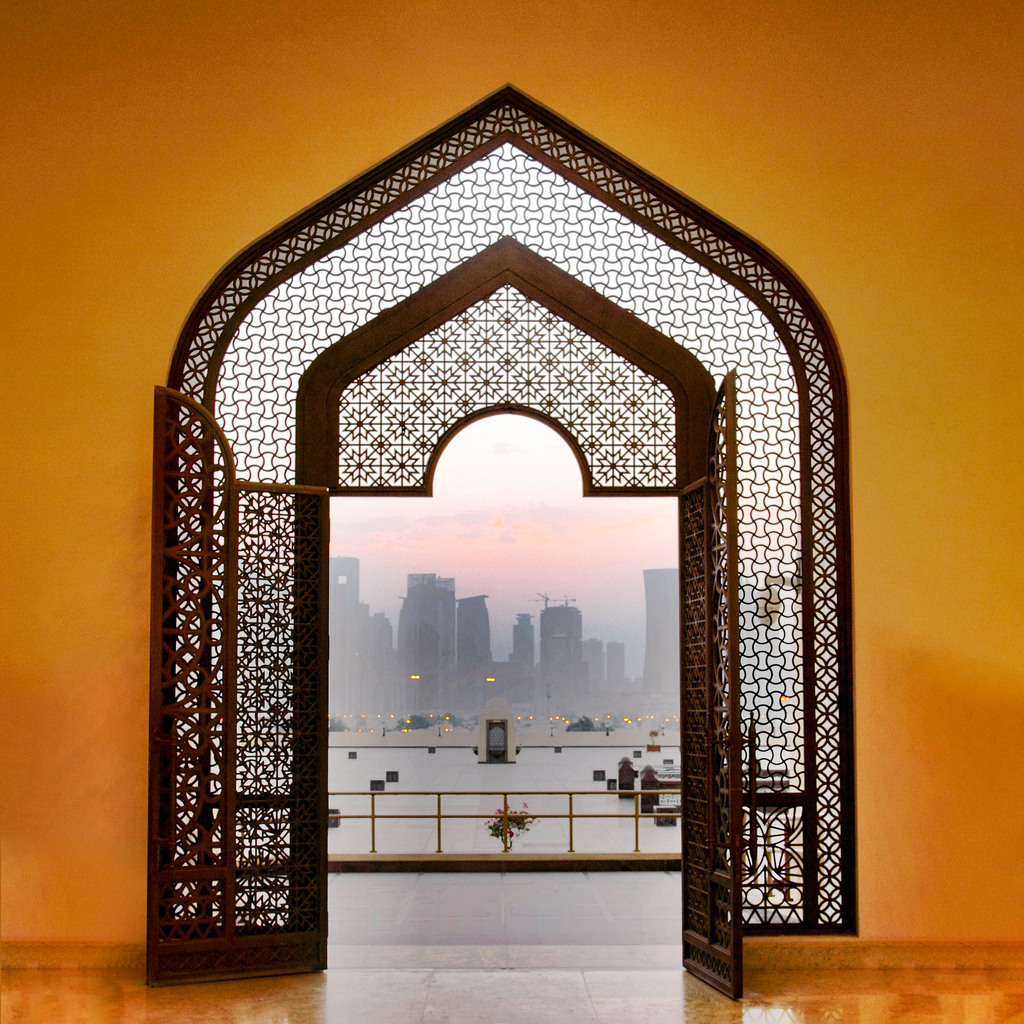 Vision
To become the leading, full-fledged Islamic bank in Qatar and the World, by offering a broad spectrum of Sharia-compliant products and services, through efficient and reliable channels, to all sectors of the market in which we operate and to maintain our twin objectives of generating a high return on shareholder investment and satisfying our customer's needs.
Mission
To build a well-balanced financial institution across
Retail, Wholesale, Advisory and Asset Management services.
To provide market-leading financial services holding
Shari'a principles at the heart of all activities.
To build a solid and well recognized service delivery and brand distinction model
To become a market leader through building expertise in financing, advisory services and financial offerings.
To build a strong franchise servicing all customers in the region and beyond.
To focus on product and service innovation delivered according to international standards.
To build a large capital and strong shareholder base.
Strategy
Connect the financial and real economies into one efficient capital allocation system.
Expand our commercial banking capabilities by increasing our footprint and penetrations in the region and Europe.
Develop new and innovative sharia-compliant products and services.
Bridging Asia, Middle East and Europe in terms of trade and banking services.
Prudently and efficiently pursue an organic and acquisition based expansion strategy.
Prudently use Masraf Al Rayan's large capital and maintain strong shareholder base to support growth.