Masraf Al Rayan Organizes Green Initiatives in Support of Qatar Vision 2030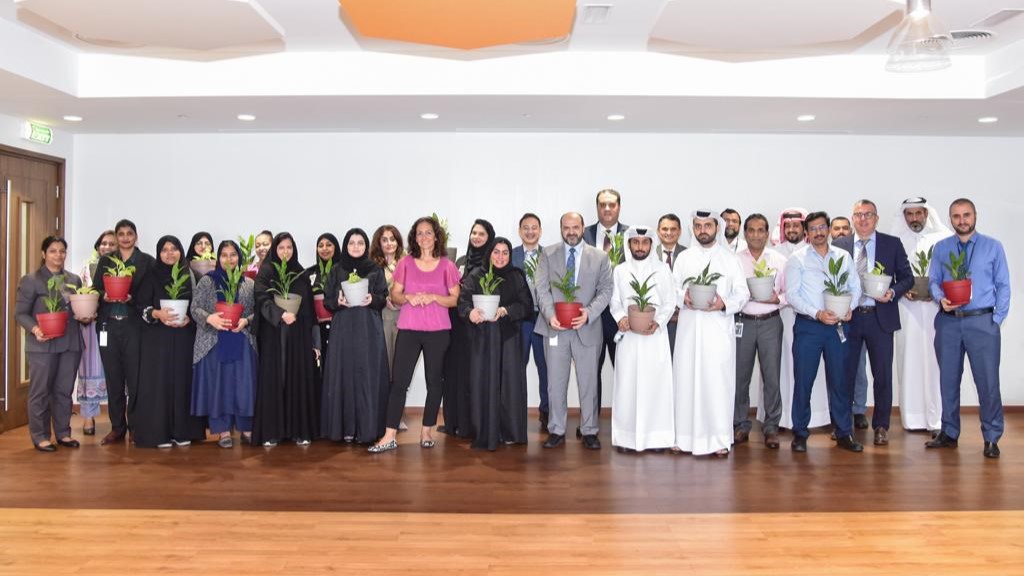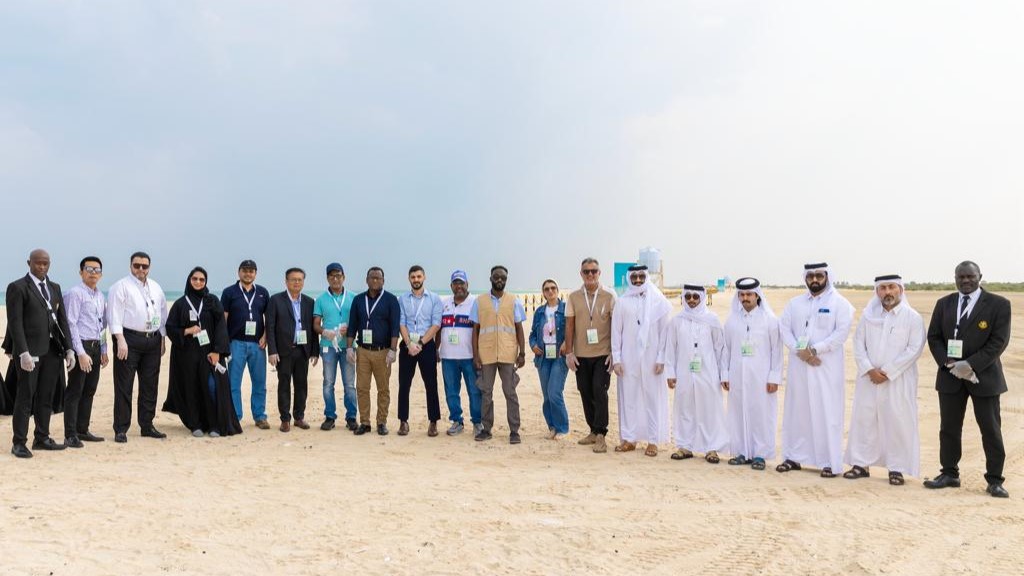 Doha-Qatar, Nov 20, 2023

Masraf Al Rayan, one of Qatar's leading Islamic banks, proudly served as the Banking Community Partner for Qatar Sustainability Week 2023, the week-long national campaign organized by Earthna Center for a Sustainable Future. During this significant event, Masraf Al Rayan showcased its unwavering dedication to sustainability, aligning closely with the Environmental, Social, and Governance (ESG) goals outlined in Qatar Vision 2030. Through a thoughtfully curated series of activities, the bank emphasized the significance of adopting sustainable practices to pave the way for Qatar's green, zero-carbon emission future.

Masraf Al Rayan organized an insightful lecture about "Sustainability in the Corporate World" by Mr. Ghanem Al-Sulaiti, CEO of Enbat Holdings, delving into the pivotal role of composting in reducing waste in corporate settings. The attendance at the lecture was led by the Group Chief Executive Officer (GCEO), Mr. Fahad Al Khalifa, who appreciated the invaluable insights shared. This educational event was followed by the Greenery Workshop, an integral part of Masraf Al Rayan's initiative, which focused on educating the bank's employees about sustainable practices. The workshop emphasized the significance of contributing to a greener world and highlighted its positive effects on daily quality of life. Motivated by both the lecture and the workshop, employees eagerly contributed to the environmental enhancement of Masraf Al Rayan's headquarters by planting trees, symbolizing their commitment to sustainable practices.

The highlight of this impactful week was a beach cleaning event, where employees from Masraf Al Rayan, along with their department heads, united in a collective effort to preserve one of Qatar's picturesque beaches. This event served as a powerful testament to their dedication to preserving the natural beauty and marine ecosystems that decorate the Qatari coastline.

The week concluded with a Metro Ride, spearheaded by Masraf Al Rayan's Group Chief Executive Officer, Mr. Fahad Al Khalifa, and joined by senior management. This symbolic journey by Metro marked a concrete stride towards promoting the reduction of carbon emissions, bolstering Masraf Al Rayan's commitment to a more sustainable and eco-friendly future.

In his comments on Masraf Al Rayan's participation in Qatar Sustainability Week, Mr. Fahad Al Khalifa, Group Chief Executive Officer of Masraf Al Rayan expressed his happiness and pride in the involvement of the bank's leadership and employees in raising awareness about sustainability and advocating for its principles. He stated: "The success of Qatar Sustainability Week reaffirms our belief that sustainability is not just a goal, but a way of life. We are immensely proud of our employees for their active participation and dedication to positively impacting our environment and communities. Additionally, we are committed to expanding our portfolio with even more Green products, guiding our customers towards a greener and healthier future."

Masraf Al Rayan remains steadfast in its commitment to driving positive change in alignment with Qatar Vision 2030. The bank will continue to prioritize sustainability as a cornerstone of its corporate strategy, while offering top-notch green products designed to inspire stakeholders to embrace eco-friendly practices in various aspects of their lives.