Masraf Al Rayan Collaborates with QU-CBE/IMC Students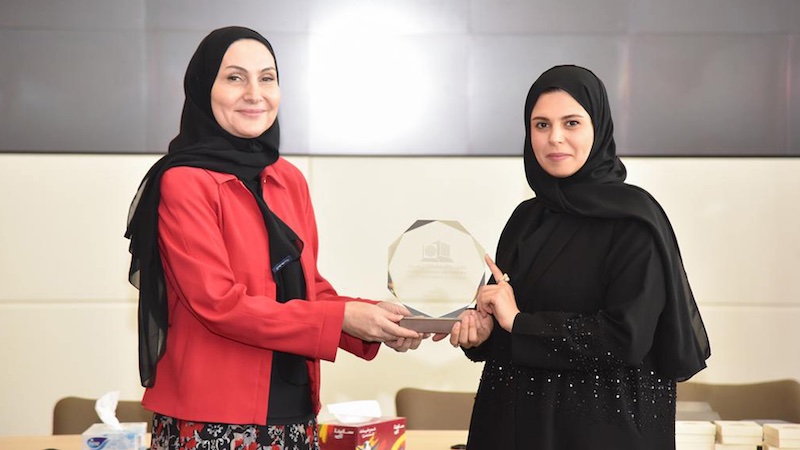 Doha-Qatar, May 29, 2023

Masraf Al Rayan, an esteemed Islamic bank known for its innovative approach, presented a unique opportunity for aspiring marketing students to gain invaluable real-world experience. Through a partnership with QU-CBE/IMC students, Masraf Al Rayan offers an exclusive marketing project that serves as a genuine case study in Integrated Marketing Communications. This exercise revolves around assessing the effectiveness of the Masraf Al Rayan brand following its merger with Al Khaliji Bank, a significant milestone in Qatar's banking sector.

The core objective of this endeavor is to provide students with the hands-on experience of working on an actual marketing campaign. By immersing themselves in this real-life scenario, students have the chance to cultivate practical skills and develop a profound understanding of the intricacies involved in strategic marketing.
This collaboration between Masraf Al Rayan and QU-CBE/IMC exemplifies the bank's commitment to social responsibility and empowering young individuals. By basing the project on a real-life scenario, Masraf Al Rayan aims to equip students with the necessary skills and experiences to excel in their future marketing careers.

Eman Al Naemi, the Assistant General Manager of Corporate Communications at Masraf Al Rayan, expressed her satisfaction with the collaboration, emphasizing the bank's dedication to fulfilling its social responsibility. She highlighted the bank's pride in working with talented students and believes that their participation in this project will pave the way for their success in the marketing industry. Addressing the students, she emphasized the importance of passion, creativity, understanding the target audience, adaptability to industry trends and technologies, effective communication, clear articulation of ideas, and responsiveness to feedback.
"We have strong enthusiasm for partnering with Qatar's business community and closing the gap between academia and the practical world," expressed Dr. Rana Sobh, the Dean of the College of Business and Economics. The primary objective is to equip our students with robust knowledge and real-life experience, enabling them to thrive in the professional environment".

From her end, Dr. Dalia Farrag, Professor of Marketing and Supervisor of student projects, shed light on the experiential learning process employed in the Integrated Marketing Communication course. She highlighted the importance of integrating the course curriculum with real-life market experiences, enhancing students' practical skills. Dr. Farrag expressed heartfelt gratitude for the invaluable support provided by Masraf Al Rayan and Dotspace agency in facilitating this impactful learning approach.
Over a span of 14 weeks, student groups collaborated closely with Masraf Al Rayan's marketing team and agency, under the close supervision of Mrs. Inas Abdulaziz, CEO of Dotspace, who generously offered guidance and insider knowledge to assist the students in crafting a comprehensive campaign. The bank's marketing team shared crucial information about the bank's vision, mission, and objectives, enabling the students to develop a profound understanding of Masraf Al Rayan's business approach.

The project encompassed five distinct phases, including assessment, SWOT analysis, creative work, and copywriting. Each group of 5 to 6 students was tasked with developing a comprehensive 360 Integrated Marketing Communications (IMC) campaign. The campaigns incorporated a diverse range of marketing tactics, such as innovative advertising creatives, social media strategies, captivating TV commercials, and compelling copywriting. Throughout the project, Masraf Al Rayan's marketing team remained actively engaged, providing invaluable guidance and promptly addressing any queries to ensure clarity and progress in the student's endeavors.