Empower Your Children's Future with Masraf Al Rayan's Innovative Personal Finance Campaign for meeting Education Goals & Expenses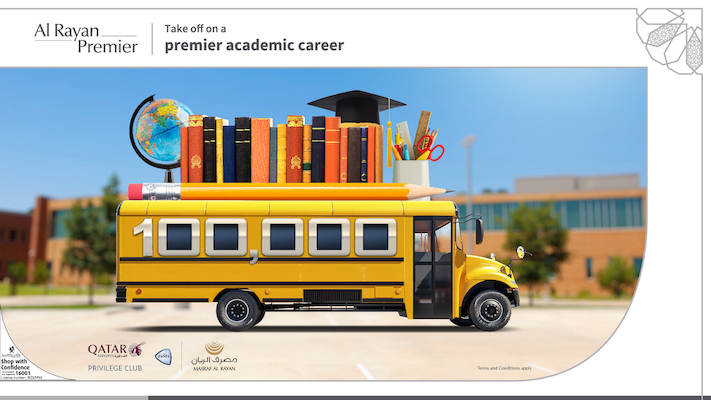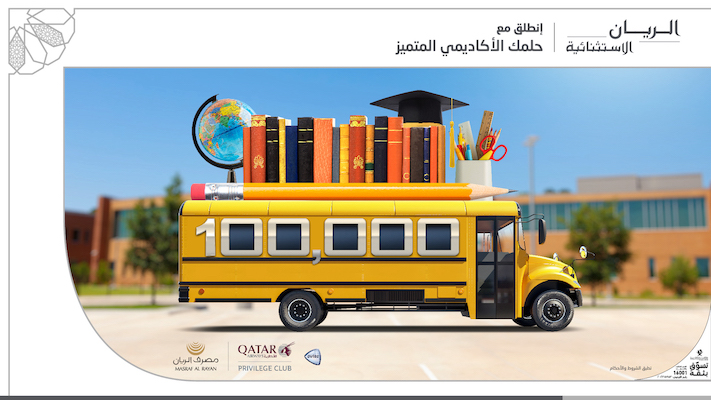 Doha - Qatar, August 16, 2023
Masraf Al Rayan, a leading Islamic financial institution dedicated to enhancing the lives of its customers, is proud to introduce its latest personal finance campaign focused on supporting education and academic expenses for children. This campaign comes with a host of exciting benefits that aim to make financing education more accessible and rewarding for both nationals and expatriates.
With the rising costs of education, Masraf Al Rayan recognizes the importance of providing families with flexible and attractive financing options. The bank's new personal finance campaign addresses this need by offering a range of benefits tailored to meet the diverse needs of its customers.
Key features of Masraf Al Rayan's Education Expense Personal Finance Campaign:
Up to 100,000 Bonus Avios Points;
As part of the campaign, customers who avail the personal finance option will enjoy the exclusive benefit of receiving up to 100,000 bonus Avios points from the renowned Qatar Airways Privilege Club. This unique partnership adds a travel element to the campaign, allowing families to create lasting memories while securing their children's educational journey.
Flexible Finance Amounts;
The campaign ensures that all families have access to the necessary funds for their children's education. Nationals can benefit from finance amounts of up to QR 2 Million, while expatriates can access up to QR 400,000, enabling them to cover a wide range of educational expenses, from tuition fees to study materials and more.
Repayment Holiday Period;
Masraf Al Rayan understands that financial planning requires careful consideration. To ease the burden on families, the campaign offers a repayment holiday period of up to 3 months, providing breathing space for parents to adjust their finances according to their convenience.
Special Profit Rates;
Masraf Al Rayan's commitment to providing competitive and customer-friendly financial solutions is evident in the special profit rates offered for this campaign, starting from just 7.00%. This ensures that families can access funds with favorable terms that fit their budget.
"Masraf Al Rayan is dedicated to supporting its customers' aspirations, and we understand that investing in education is one of the most important decisions families make. Our Education Expense Personal Finance Campaign reflects our commitment to making quality education accessible without compromising financial stability," said
Rana Al Asaad, General Manager, Retail & Private Banking
of Masraf Al Rayan.
The Education Expense Personal Finance Campaign is another step forward in Masraf Al Rayan's ongoing efforts to empower its customers with innovative financial solutions that cater to their evolving needs. The bank encourages interested individuals to visit their nearest branch or explore the campaign details on their official website.
For more information, please visit Masraf Al Rayan's website at
www.alrayan.com