Masraf Al Rayan's Innovative Green Vehicle Finance Campaign Encourages Environmentally Friendly Choices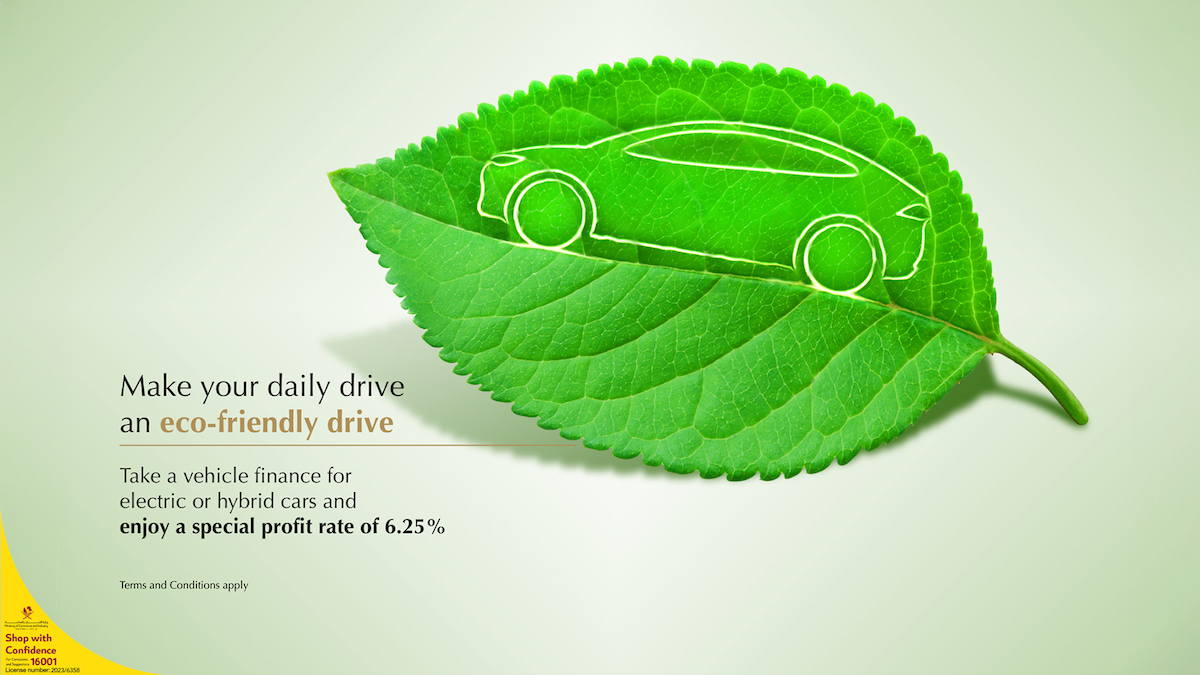 Doha, Qatar - 29 August 2023
Masraf Al Rayan, one of Qatar's leading Islamic banking institutions, is delighted to introduce its innovative Green Vehicle Finance Campaign, aimed at promoting sustainable choices among its customers. This campaign promotes choosing electric and hybrid vehicles as a step towards a greener future and comes with a range of attractive benefits.
As a responsible financial partner, Masraf Al Rayan recognizes the vital need to address environmental concerns and reduce carbon emissions. The Green Vehicle Finance Campaign aligns with the bank's commitment to sustainable practices and enables its customers to make eco-conscious decisions while enjoying exclusive advantages.
Key highlights of Masraf Al Rayan's Green Vehicle Finance Campaign:
1. Very Special Profit Rate:
Masraf Al Rayan demonstrates its commitment to making green choices accessible with a highly attractive profit rate of just 6.25%. This exceptional rate highlights the bank's dedication to supporting environmentally conscious initiatives.
2. Up to 50,000 Bonus Avios Points:
In collaboration with the prestigious Qatar Airways Privilege Club, customers who choose to finance an electric or hybrid vehicle through this campaign will receive up to 50,000 bonus Avios points. This partnership promotes not only environmental sustainability but also offers the joy of travel as an additional incentive.
3. Repayment Holiday Period:
The campaign facilitates an easier transition to a green vehicle by offering customers a repayment holiday period of up to 3 months. This grace period ensures that customers can adjust their finances while making the shift to an environmentally friendly mode of transportation.
"Masraf Al Rayan is proud to introduce the Green Vehicle Finance Campaign, as it aligns with our core values of sustainability and responsible banking. By providing our customers with the opportunities to choose greener options, we aim to contribute positively to the environment while offering them rewarding benefits," stated
Rana Al Asaad, General Manager, Retail & Private Banking
of Masraf Al Rayan.
As an Islamic banking institution that prioritizes ethical and sustainable financial solutions, Masraf Al Rayan is moving forward to promote a more environmentally mindful lifestyle. The Green Vehicle Finance Campaign marks an important step towards making green choices more accessible and rewarding.
For more information about the Green Vehicle Finance Campaign and how to participate, please visit Masraf Al Rayan's website at
www.alrayan.com