Masraf Al Rayan Celebrates the Graduation of 18 Branch Managers & Assistants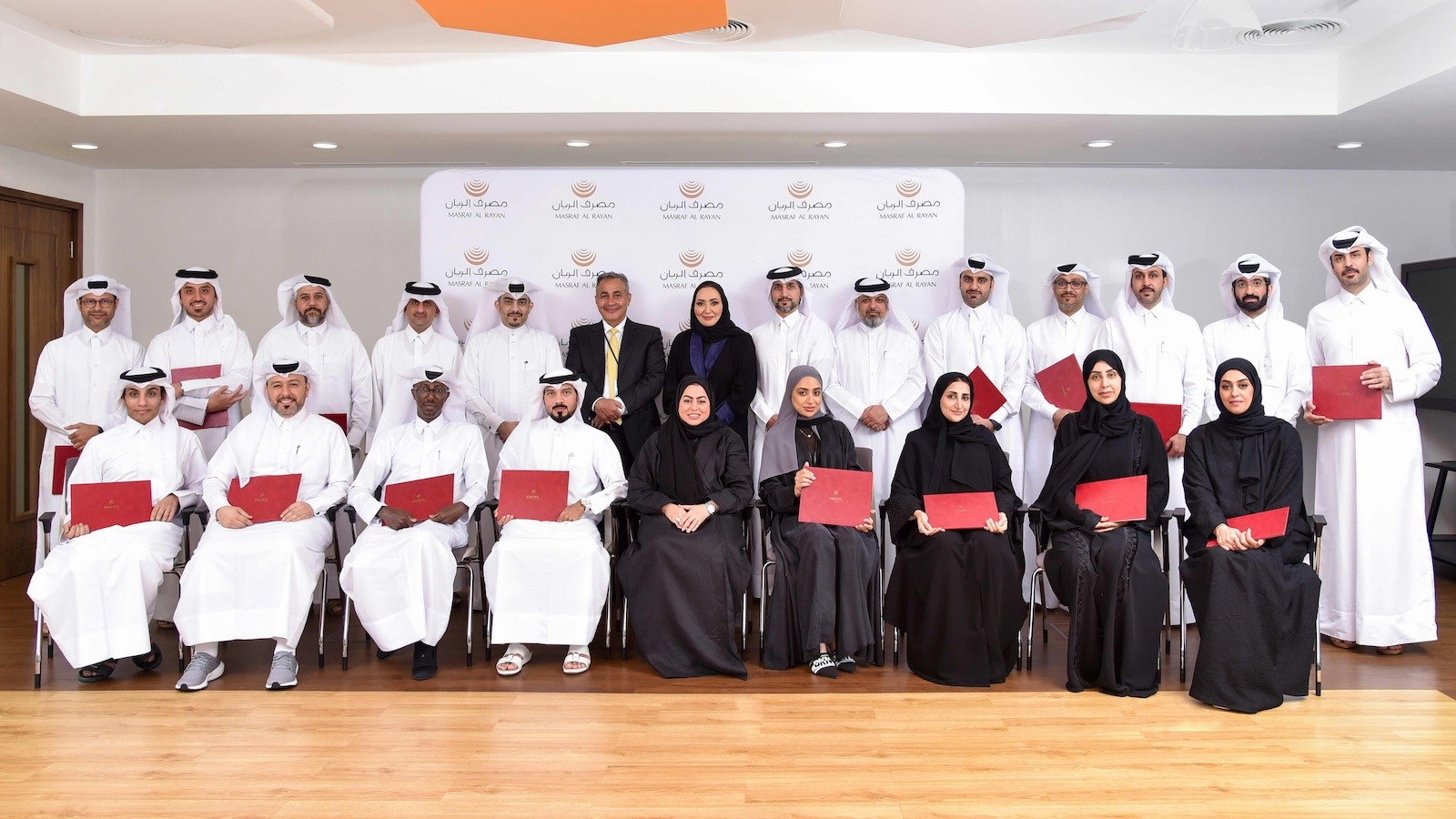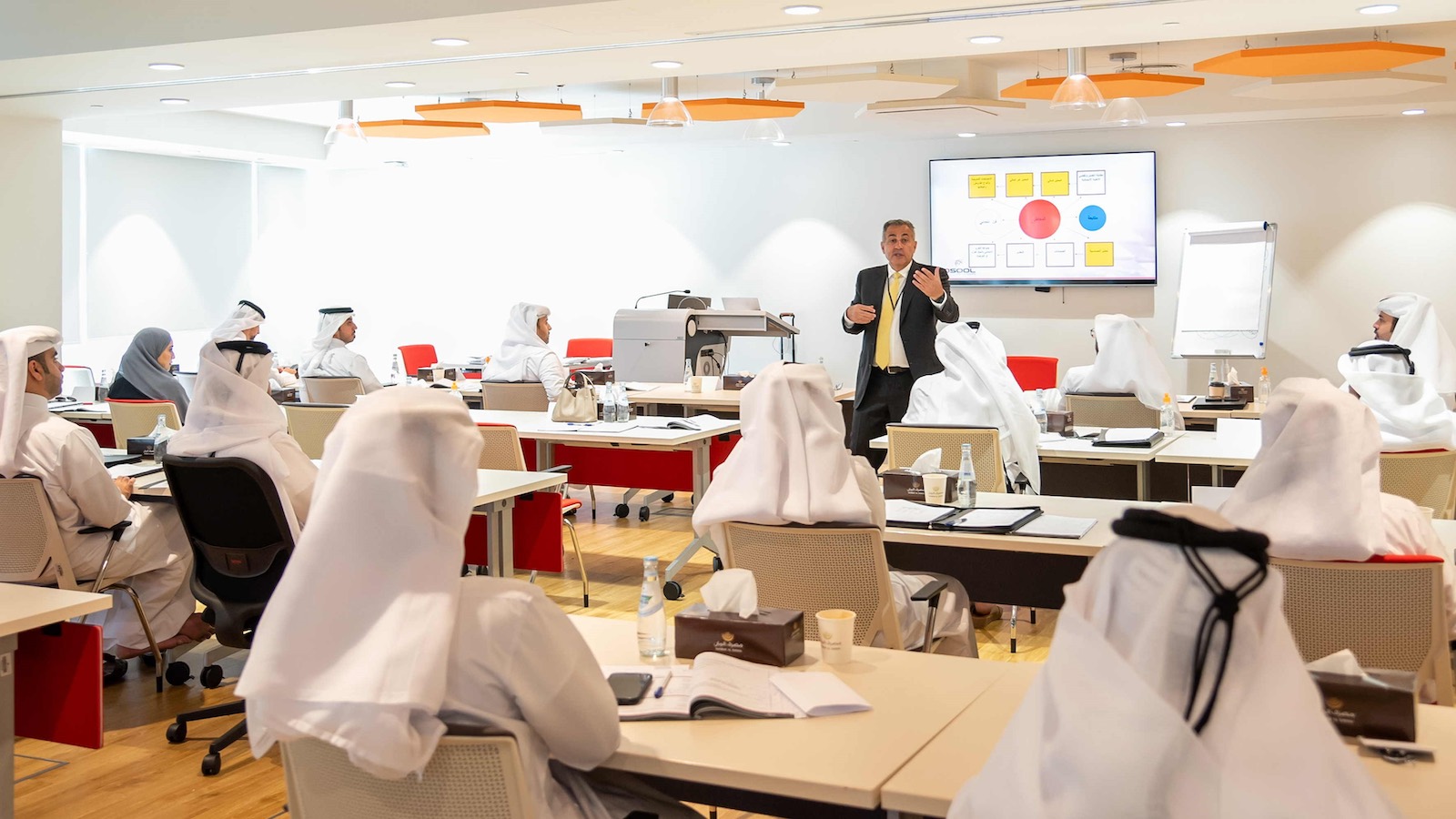 Al Doha-Qatar, October 8, 2023

On Tuesday, October 3rd, 2023, Masraf Al Rayan celebrated the graduation of an elite group of outstanding Qatari branch managers and their assistants who participated in the comprehensive training program entitled: "Bank Branch Management". This program was organized by the bank's Talent Management in collaboration with Osool Training and Consulting Company. A total of 18 employees, including branch managers and assistants, took part in the program, receiving over one hundred hours of training over the course of a full month covering all the necessary mechanisms and information for efficiently and professionally managing branches. This training also qualified them as certified branch managers from among the Qatari staff.

The graduation ceremony was attended by seniors at Masraf Al Rayan including, Ms. Rana Al Asaad, the General Manager of Branch and Retail Banking Services, Mr. Abdullah Jabara, Assistant General Manager of Individual and Corporate Branch Services, and Ms. Khuloud Al Awadi, Director of Talent Development Department. Also present were the regional managers and branch operations managers Ahmed Al Meer, Abdulaziz Al Qasimi, and Abdullah Al Emadi.
On this occasion, Mrs. Al Asaad expressed Masraf Al Rayan's pride in Qatari talent and confidence in their abilities to efficiently manage branches. She stated: "We extend our deep thanks and appreciation to all the entities and individuals who contributed to the preparation and organization of the program. We congratulate the future managers of the bank and place our trust in their performance, knowing well that it will be a key support in the bank's successes and providing the best service to customers. Masraf Al Rayan takes pride in organizing training programs for Qatari talents and is steadfast in its commitment to preparing future banking leaders with distinguished and educated Qatari competencies in all aspects of banking."

During the program, participants had insights into key aspects of banking and branch management, which included skills in bank branch management, administrative and supervisory skills, situational leadership, risks and credits for individuals and companies, sales management and exceptional customer service, Islamic banking, branch operations development, Masraf Al Rayan products and alternative banking channels, operational risks, bank credit policy, anti-money laundering and compliance, quality of banking services, and branch oversight.